Miloš Arunović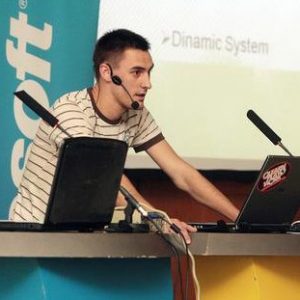 OVERVIEW
Recent Experience
Web shops development
Lead developer and project manager on two Magento webshop projects, and tree OpenCart projects.
Magento:
4D Systems Pty Ltd, Australia
FashionCompany DOO, Serbia
OpenCart:
Termorad DOO, Serbia
FusionFormatics Ldt., USA
Valentino fashion kids DOO, Serbia
Responsabilities:
Consulting
Defining processes
Importing data from external DB
Frontent optimization
Custom developmen of moduls
Technologies:
Magento CMS
HTML/CSS, Bootstrap
PHP 5+, Mage and Zend framework
Javascript, jQuery, gMaps API
SQL, MySQL
Debian SSH, Plesk
SVN Revisioning
Mobile APP development
Developing two APPs for Android platform. DeutschAkademie APP (usage: testing german language level) for DSB-DeutschAkademie Sprachschule Berlin GmbH. CONTENTShare Task APP (usage: handlig tasks, part of DM software) for CS nine GmbH.
Responsabilities:
Project management
Documentation preperation
Complate development based on previous versions
Testing and release
Technologies:
B4A – Basics for Android
Postman, CONTENTShare API
SQLite
PROJECT MANAGEMENT
Managing projects, leading customer trought the project. Defining projects documentation, milestones and deliveries.
Type of projects :
Corporative web sites : Termorad DOO, and lot of other WordPress web sites
Web shops : 4DSystems Pty Ltd, Valentino DOO, Fashioncompany DOO
.NET custom server/client applications

WatchOut Security DOO, Internal accounting program
CADShop GmbH, Document management system
Contintntal – ContiTech AG, DMC Printing software